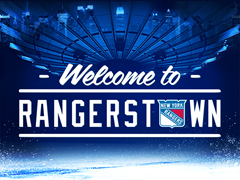 The New York Rangers are currently battling the Tampa Bay Lightning in the Eastern Conference Finals of the NHL Playoffs for the right to play for the Stanley Cup against the winner of the Western Conference. The New York area has been captivated by this series as the Rangers battle their way through the NHL's best in order to make their second straight appearance in the Stanley Cup Finals. Cablevision is offering local businesses a way to be a part of the excitement with advertising spots during the Eastern Conference Finals.
With big names such as Henrik Lundqvist, Rick Nash and Martin St. Louis, the Rangers always attract many viewers, and they received impressive ratings through their second-round series against the Washington Capitals. Games 6 and 7 earned household ratings of 5.4 and 7.3, respectively. The ratings were even higher among male viewers ages 26-55, earning an 8.3 and 11.2, rating, respectively. With that being said, advertising during the Eastern Conference Finals is a very opportune method for businesses to reach such a target market.
Limited spaces are available, so act quickly if you would like to run your company's 30-second commercial during the games. If you are interested in purchasing a spot, or for more information, including rates, please contact The Public Relations and Marketing Group at 1-855-PRMG-123 or email: dan@theprmg.com.