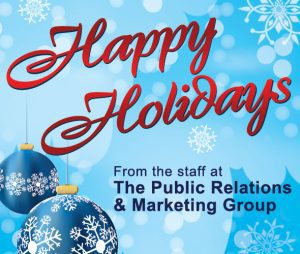 Happy Holidays from the Public Relations and Marketing Group!
The Year in Review / The Last Issue before Christmas – Long Islanders are out in force during the Holiday shopping season time. This issue will give your business a chance to market products and services from style and fashion to great food and desserts and more during the holiday entertainment season. The editorial in this issue will look back on some of the biggest stories of the year.
Special Fitness Section – The new year brings new hope and the Long Island Press will deliver a list of 101 places to get fit. Get your gym on the list and your ad in this special section as we celebrate the new year.
The Annual Gift Certificate Guide Special Pull Out Section – Gift card & certificate sales are booming and everyone loves to get one. This special issue will highlight the actual Gift Card or Certificate in your advertisement and we urge all participants to offer and highlight a special deal such as buy a $ 25. Gift Certificate for $ 20. It will also feature editorial pieces on Gift Card usage and secrets. Please join us in this exciting special issue. It will be a great one.
The Last Minute Holiday Gift Guide – Oh no, your co-worker or even an unexpected friend has given you a gift that you were not expecting . . . How can you get a quick gift idea? LI Press' Last Minute Holiday Gift Guide will point you in the right direction to find some quick and easy gift ideas. Newspaper readership is sky high during the holiday season and it is a great time to be seen to market your business. Here is another opportunity to get into the action of the gift giving frenzy.
For more information on Holiday advertising, contact PRMG.