September 2023 Newsletter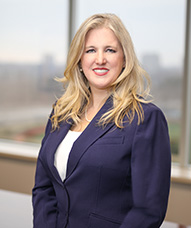 EMPLOYMENT LAW UPDATE: A recent NLRB decision severely limits the use of non-disparagement clauses in employment relationships
By Danny De Voe, Esq.
Non-disparagement clauses have long been used in new hire paperwork, employee handbooks and separation agreements to preserve the reputation of the employer in the public eye during and after employment.  Until recently, the National Labor Relations Board ("NLRB") generally permitted the use of non-disparagement clauses in separation agreements, absent evidence that inclusion of such a clause was an overt attempt to interfere with an employee's right to collectively bargain.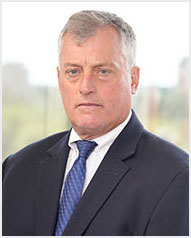 Edward G. McCabe Joins Sahn Ward Braff Koblenz PLLC as Partner
Mr. McCabe concentrates his practice on civil and commercial litigation and appeals, municipal law and legislative practice and real estate law and transactions. He has litigated hundreds of cases in state and federal courts involving complex issues of law. He also has substantial experience litigating cases involving administrative and municipal proceedings and construction contract disputes, including mediation and arbitration proceedings. Mr. McCabe also has vast experience in real estate transactions and the complexity of contractual negotiations.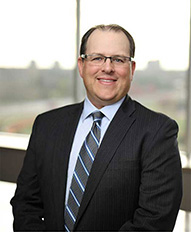 John Farrell Secures IDA Approval for Multi-Family Housing Project in Great Neck
Partner John Farrell secured an approval for financial assistance from the Nassau County IDA for Gesher Center LLC. Gesher Center is proposing a major redevelopment of a property on Middle Neck Road in the Village of Great Neck. The project includes the demolition of seven rundown and outdated structures and replacing them with a new 60-unit apartment complex. The facility will have a full-time doorman and amenities including a gym, community room, storage facilities for residents and parking for 90 vehicles. As part of the Nassau IDA approval, the project will also include nine units of workforce housing.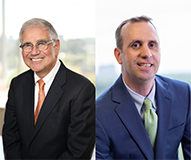 Wayne G. Edwards and Eugene L. Martin Assist Client in Sale of Ten Industrial Buildings to Private Investment Firm
Wayne G. Edwards, a Partner with the Firm, and Eugene J. Martin, the Firm's Senior Counsel, represented affiliates of Ben Elias Industries Corp. in connection with the sale of ten industrial buildings in Inwood, Nassau County, totaling 500,000 square feet near John F. Kennedy International Airport to a private investment firm.
Mr. Edwards and Mr. Martin successfully guided the seller in closing the transaction on August 22, 2023 — less than 90 days from the execution of the purchase and sale agreement.
"Eugene and I are proud to close this significant transaction," Mr. Edwards said. "The most fulfilling moment of the closing was how happy our client was when it closed and thanked us for our representation."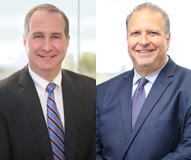 How Much is a Scenic View Worth? Potentially Millions in the Hamptons
The Firm's litigation team lead by Jon Ward and Andrew Roth won a major appellate victory on September 13, 2023, when the Appellate Division, Second Department, reversed an order of the Suffolk County Supreme Court which dismissed a case brought by the Firm on behalf of a client whose scenic view of Shelter Island Sound was blocked when a neighboring property owner planted a row of trees obstructing the view from the client's property. After the trees were planted, the client sold its house for less than fair market value because of the impacted view. The client is seeking $2.6 million in damages from the neighbor in the case. In reversing the trial court's dismissal of the case, the Appellate Division found that the neighbor planted the trees in violation of restrictive covenants that were recorded against the properties and that a trial was necessary on damages.
ARTICLES AND PUBLICATIONS
---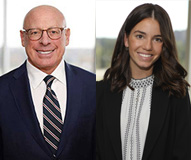 Michael H. Sahn and Meaghan Hassan Address Use of AI in Municipal and Land Use Matters
Michael H. Sahn, the Managing Member of the Firm, and Firm Associate Meaghan Hassan wrote "Leveraging The Power of AI: A Municipal and Land Use Attorney's Guide to Enhanced Efficiency and Effectiveness" for the September 2023 issue of Nassau Lawyer.
Mr. Sahn and Ms. Hassan explained how artificial intelligence (AI) can be beneficial to municipal and land use attorneys because of its predictive analysis that can provide numerous results from land use scenarios. It can also save time in the due diligence process. However, they reminded their readers that AI is not a substitute for legal expertise.
Thomas McKevitt Publishes Article on the Intricacies of Selling Parkland
Thomas McKevitt, Counsel Attorney with the Firm, wrote an article "I Have a Park to Sell You" for the September 2023 issue of Nassau Lawyer. In the article, he examines the challenges that may arise from selling parkland to another entity.
Since parkland is owned by a local government, Mr. McKevitt said, it is considered public land and the sale of parkland is not an easy process. Selling a public property to a private owner may require the drafting and passage of state legislation, but that produces problems of its own, either because one of the state legislators does not agree with the sale, or the governor will veto the bill.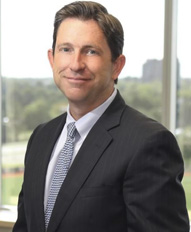 John L. Parker Addresses Climate Change and the CLCPA
John Parker, a Partner with the Firm who leads the Firm's Environmental, Energy and Resources Practice Group, published an article titled "Summer of 2023: Long Island Reacts to the Impacts of Changing Climate" in the September 2023 issue of Nassau Lawyer.
In the article, Mr. Parker noted the impact of climate change was felt on Long Island and New York during the Canadian wildfires. He also discussed how the state's passage of the Community Leadership and Climate Protection Act will reduce greenhouse gas emissions and push the state towards renewable energy. However, the installation of these alternative energy systems are running into issues such as siting and permitting issues, environmental issues, community concerns and costs.
Michael Sahn Writes a Regular Column Discussing Important Long Island Issues for Innovate Long Island
Michael Sahn writes a regular column for Innovate Long Island. He recently wrote an article discussing whether local land use laws will keep up with changes in our climate. Previously, he wrote an article explaining why we need new, stricter laws to stop the plague of drunk driving on Long Island.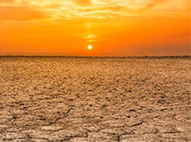 The Climate's Already Changed. Will LI Land-use Laws?
In the August 11th issue of InnovateLI, Mr. Sahn writes, with higher temperatures, rising sea levels and more greenhouse gas emissions, Long Island should come up with a climate-change plan while preserving Long Island's quality of life.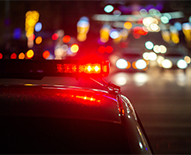 As Fatalities Rise, Stiffer DWI Laws Are Just the Ticket
In the June 9th issue of Innovate Long Island, Mr. Sahn describes how almost every day, there are impaired-driving reports, DWI accidents, more carnage. The National Highway Traffic Safety Administration reports that 37 people die every day in the United States in drunk-driving-related automobile accidents, while here in New York, roughly one-third of all vehicular crash-related fatalities involve drunk drivers. In 2019, there were 307 alcohol-impaired driving fatalities across the state –with 21 of those victims under the age of 21.
OUR PRACTICE & PEOPLE
---
Sahn Ward Attorneys Are Active in the Bar Associations and Organizations
Many Serve as Committee Chairs or Co-Chairs

Michael H. Sahn

Elisabetta T. Coschignano

John L. Parker

Elaine M. Colavito

Joshua D. Brookstein
A number of the Firm's attorneys at Sahn Ward Braff Koblenz, PLLC are heavily involved in the New York State, Nassau County and Suffolk County Bar Associations, with many of them serving as either Chairs or Co-Chairs of their committees. They serve on legal nonprofit organizations as well.
Michael H. Sahn, the Firm's Managing Member, chairs the Nassau County Bar Association's (NCBA) Government Relations Committee. Partner Elisabetta T. Coschignano is Chair of the NCBA's Municipal Law and Land Use Committee, as well as the Immediate Past President and Member of the Board of Directors for Columbian Lawyers for Nassau County. She is also a Member of the Board of Directors for Catholic Lawyers Guild of Nassau County.
John L. Parker, a Partner with the Firm, serves as Executive Committee Member and Legislation Committee Chair of the New York State Bar Association's (NYSBA) Environmental and Energy Law Section. He is also Vice Chair of the NCBA's Environmental Law Committee.
Firm Partner Elaine M. Colavito serves as Vice President of the Nassau County Women's Bar Foundation; Co-Chair of the Suffolk County Bar Association's Paralegal Committee; and Co-Chair of the Women's Bar Association of the State of New York's Collaborative Law Committee.
Joshua D. Brookstein, a Partner with the Firm, is a member of the NCBA's Board of Directors and chairs the bar association's School Engagement Subcommittee of its Community Relations and Public Education Committee.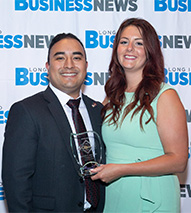 Alexis Majano Named As One of the "30 Under 30" by LIBN
Alexis Majano, an Associate with the Firm, received the "30 Under 30" award from Long Island Business News at a special ceremony at The Mansion at Oyster Bay on August 8. Mr. Majano concentrates his practice on corporate law, real estate law, transactions and land use and zoning.
The 30 Under 30 Awards honor the bright and dynamic young professionals who are under the age of 30, who contribute to the Long Island community through public service and who have made significant strides in business.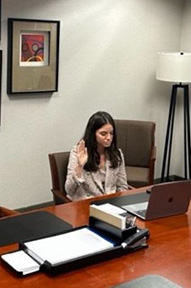 Meaghan Hassan Admitted to NYS Bar
Meaghan Hassan, a new associate with Sahn Ward, was admitted as an attorney in New York State on July 27. Sahn Ward hosted Ms. Hassan, her family and colleagues from the Firm as she took the oath for her admission.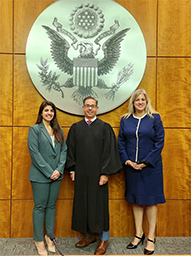 Danny D. De Voe Sponsors Swearing-In of Emili Kilom to the Federal Bar
SWBK Partner Danny D. De Voe, Esq. sponsored Associate Emili Kilom, Esq. to be admitted to the Federal Bar during a special ceremony held at U.S. District Court for the Eastern District of New York on August 16, 2023. Ms. Kilom was sworn in by U.S. Magistrate Judge James Wicks. Ms. Kilom's ceremony had special meaning to Ms. De Voe as it was held in the courtroom of the late Honorable Arthur D. Spatt where Ms. De Voe tried her first-ever federal court case.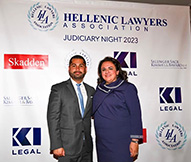 Stelios Karatzias Attends Hellenic Lawyers Association Judiciary Night
Firm Associate Stelios E. Karatzias attended the Hellenic Lawyers Association Judiciary Night. The event honored and recognized the contributions of Helen Voutsinas, Associate Justice, New York State Appellate Division, Second Department.
As a member of the Hellenic Lawyers Association, Mr. Karatzias is committed to strengthening his connection, and that of his peers, within the Hellenic community.
Pictured are Stelios E. Karatzias (left), and Hon. Helen Voutsinas (right).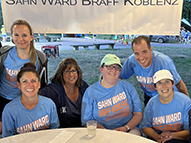 Firm Sponsors 2023 Marcum Workplace Challenge
Once again, Sahn Ward Braff Koblenz, PLLC was a supporting sponsor of this year's Marcum Workplace Challenge, which was held on July 25 at Jones Beach State Park. A large contingent of the Firm took part in the 3.5-mile run/walk.
Approximately 5,100 participants from more than 120 local companies were in attendance. Participating organizations included businesses, non-profits and governmental agencies, representing almost every industry in Nassau and Suffolk Counties. Proceeds from the event went to benefit the Long Island Children's Museum, Children's Medical Fund of New York, Long Island Cares, Inc. — The Harry Chapin Food Bank and The Nassau County Society for the Prevention of Cruelty to Animals. Since its inception, the Marcum Workplace Challenge has raised over $1.2 million.
About The Firm
Sahn Ward Braff Koblenz PLLC is committed to providing the highest quality legal representation, counsel and advice. The Firm is dedicated to applying its expertise to achieve its clients' goals. Its attorneys are well-respected and have broad experience from their legal backgrounds as well as from their dedication to community and civic service. Sahn Ward enjoys the highest professional reputation, serves its clients with respect and courtesy, and devotes every effort to each client on an individual and personal basis. The Firm has built and established its long-standing relationships with its clients on the principles of expertise, service, vision and respect. Sahn Ward looks forward to continuing to serve, advise and counsel all of its clients.
---

The Omni - Main Office | 333 Earle Ovington Blvd., Suite 601 | Uniondale, NY 11553 | Tel: 516.228.1300
The Chrysler Building, 405 Lexington Ave., 26th Floor | New York, NY 10174 | Tel: 212.829.4375
1300 Veterans Hwy., Suite 100 | Hauppauge, NY 11788 | Tel: 631.203.4900
© Copyright 2023. All rights resereved. Sahn Ward Braff Koblenz.
Attorney Advertising: This email is meant for informational purposes. The information presented in this email should not be construed to be formal legal advice, nor the formation of a lawyer/client relationship. For advice regarding your specific situation please request a consultation with one of our attorneys. Prior results do not guarantee similar outcomes.