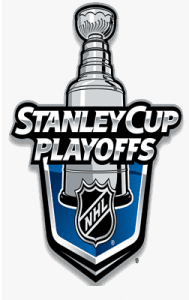 The end of the 2013-14 NHL regular season is almost upon us, which means that the Stanley Cup playoffs are coming soon. The New York Rangers have clinched a spot in the playoffs and are currently battling for position in the Eastern Conference and for home-ice advantage during the first round (conference quarterfinals). The Rangers, led by Vezina Trophy-winning goaltender Henrik Lundqvist, are looking to win the Stanley Cup for the first time since the 1993-94 season. The team full of veterans, including Rick Nash, Martin St. Louis, and Ryan McDonagh, will be entertaining to watch as they try to get the Rangers back to the top of the NHL. This excitement will attract a large audience in the Greater New York area when the playoffs start on April 16th.
Cablevision is offering a special advertising package for the Stanley Cup playoffs, and your business has the opportunity to air your commercial during the Rangers' first-round playoff games. Local businesses will have a great opportunity to attract a male-dominated audience while advertising on channels such as MSG, MSG+, and NBC Sports Network (NBCSN). These channels have a predominately male audience with ages from 18-54 years old.
The conference quarterfinal package will consist of 28 total spots to be aired both during games and general time frames. Seven spots will be aired during the game on either MSG, MSG+, or NBCSN, depending on the network that is broadcasting the particular game. Each channel will run an additional seven general spots to be aired between 9 a.m. and midnight during the length of the conference quarterfinals.
Prices for the conference quarterfinal package are $553 for the Huntington zone, $595 for the Babylon zone, $826 for the Riverhead zone, $847 for the Brookhaven zone, $1,771 for the Hauppauge zone, $973 for the North Nassau zone, and $1,967 for the Nassau zone.
Cablevision will also offer packages for the conference semifinals and finals, should the Rangers advance to these rounds.
If you are interested in the conference quarterfinal package or for further details regarding rates and pricing, please contact The Public Relations and Marketing Group at 1-855-PRMG-123 or email info@theprmg.com .