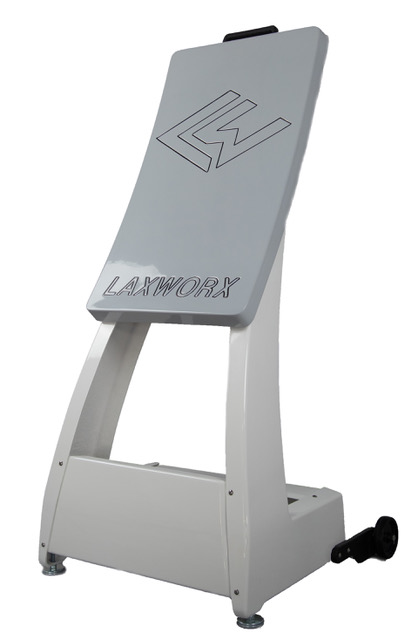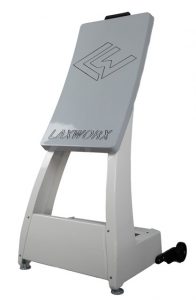 PATCHOGUE, NEW YORK — With spring just around the corner, lacrosse players from junior high school through college are getting ready for the upcoming season. The warmer weather will allow players to work on their skills. For those who want to be ready in time for the start of the season, Laxworx presents the Lacrosse Hardwall Rebounder 2.0.
The Lacrosse Hardwall Rebounder 2.0 is an upgrade to the original Rebounder. It has all-new features, including a sleek, extremely stable base/stand and leveling feet that are ideal for use on hard surfaces. It also has an improved finite playing angle adjustment system, which allows the ball to be returned back to the player, no matter at which angle it was thrown. Its patented design is incorporated into the high-density composite wall body. 
"Each Laxworx Hardwall Rebounder 2.0, in its design, construction and finish, is a work of art," says Tom Schaefer, Owner/Founder, Laxworx. "It is handcrafted using high-end composite materials and production methods. The end product is a handsome, durable, sturdy, yacht-like quality and finish that will stand up to the elements for years to come."
Using composite production technology from his other business, T & M Fabrication — which produces custom and mass-produced fiberglass tooling and parts for the marine, automotive, construction and entertainment industries — the Rebounder 2.0's surface is made with marine-grade, UV-stabilized resins, stainless steel hardware, which can withstand the elements, and a patented design that allows for a very natural throw and rebound. 
"The performance of the Hardwall Rebounder 2.0 is vastly superior to all the softwall rebounders on the market today and will not fade," Mr. Schaefer says. "The curved playing surface and performance are light years beyond the traditional softwall rebounders."
Laxworx released its first Lacrosse Hardwall Rebounder in 2018 and its Rebounder 2.0 two years later. Since then, the company has claimed a large portion of the market selling Hardwall Rebounders through its website and several other lacrosse retail outlets. Sales of the Rebounder 2.0 surged during the pandemic lockdown, as players had practices and seasons canceled and were forced to work on their skills at home.
"The Hardwall Rebounder 2.0 continues to be in high demand," Mr. Schaefer says. "This product will help the players improve their skills in anticipation of the spring season." 
The Rebounder 2.0 is available for $849. Shipping is free. For more information, call (631) 615-6490 or visit www.laxworx.com. 
###