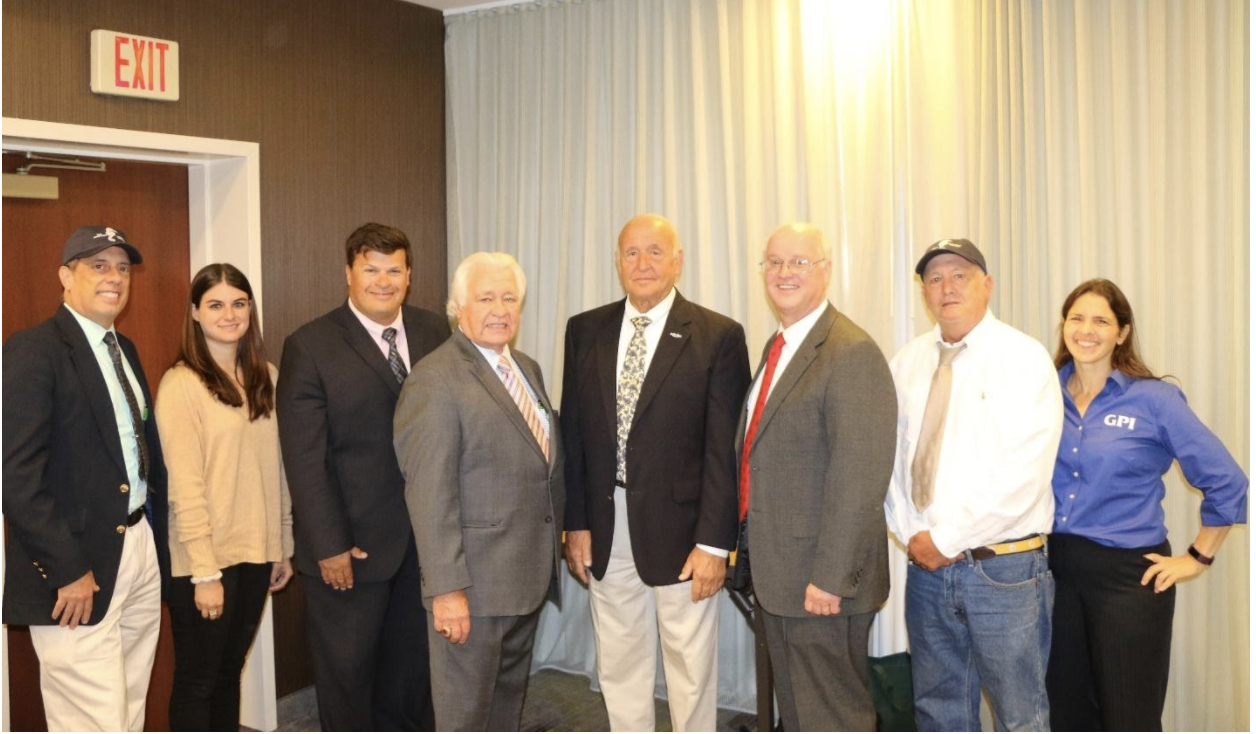 On September 27, George Gorman, Long Island Regional Director, New York Office of Parks, Recreation, and Historic Preservation, updated attendees of the LIMBA (Long Island Metro Business Action) meeting on what is going on at Long Island's State Parks. The meeting was held at Courtyard by Marriott in Ronkonkoma.
There are 180 state parks throughout New York and 35 state historic sites, cottages, beaches and marinas, with 74 million visitors annually, according to Mr. Gorman. The first state-designated park was Niagara Falls, which has 10 million visitors a year; on Long Island, Jones Beach has the most visitors each year, with 8 million.
The Long Island State Park Region last year saw over 25 million park visitors. To service those visitors, there are 2,300 State Park employees. Approximately 700 are year-round employees, and an additional 1,600 are summer employees, including 500 lifeguards.
To bring Long Islanders to these attractions, Mr. Gorman pointed out that there is the annual Empire Pass, which can be purchased for $80 and allows the holder to enter state parks throughout the state free of charge, and the Senior Citizens Pass for visitors 62 years or older who can enter the parks for free during the week.
He pointed out some of the parks with strong attendance, such as Captree State Park, which attracts recreational fishing enthusiasts, and Hallock State Park Preserve in Jamesport, which has trails, beaches and a visitor center on Sound Avenue. Wildwood State Park is famous for its cottages on the property; reservations fill up very quickly, according to Mr. Gorman. Bethpage State Park was a big draw, thanks to the PGA Championship at Bethpage.
Some other beaches, meanwhile, are undergoing renovations in an effort to bring in more visitors, said Mr. Gorman. Hempstead Lake State Park is getting some of its tennis courts renovated as part of a three-year program. Other projects Mr. Gorman announced at the meeting included refurbishing the golf course at Montauk Downs State Park over the last few years, repaving the Field #2 parking lot and adding a new picnic area at Sunken Meadow State Park, as well as the construction of the Jones Beach Central Mall Boardwalk Café and the Gatsby Restaurant (formerly Marine Dining Hall), which is located at the West Bathhouse. The Gatsby Restaurant is an indoor, sit-down dining room which can be rented out as a meeting room or used as weddings for up to 350 people. Also open at the Central Mall is WildPlay, featuring outdoor activity ziplines and an adventure course next to the already established Splash Pad, both of which will be geared towards younger visitors.
For more information, or for a list of upcoming events, call (631) 757-1698 or visit www.limba.net.