Collects 30,000 Pounds of Scrap; Proceeds to Support Cleanup of Tesla Science Center Property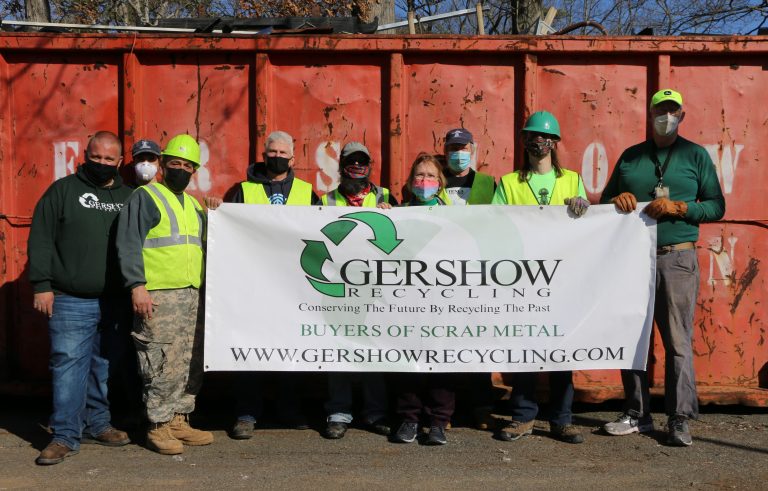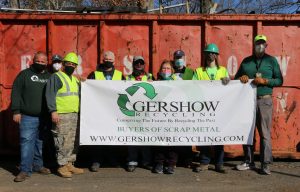 Gershow Recycling was a sponsor of the "Metal for Tesla" scrap metal fundraiser at the Tesla Science Center at Wardenclyffe (TSCW) in Shoreham on March 20. During the event, Gershow collected 30,000 pounds of scrap metal, which wound up being recycled and kept out of landfills. Through the fundraiser and donations made by Gershow, $9,500 was raised to support the organization. Proceeds went to support renovations at Wardenclyffe. In addition to its sponsorship of the event, Gershow provided the use of a scrap metal container and handed out hats, magnets, sweatshirts and brochures to those in attendance.
Since 2013, Gershow has provided scrap metal containers for the TSCW as part of its efforts to help the non-profit organization renovate Wardenclyffe, which is the site of the only remaining laboratory of the famous inventor, Nikola Tesla. Plans for the property include a Tesla museum, an Education and Visitor Center with space to host community workshops and an innovation center for startup companies to help launch their businesses.
Gershow has nine locations in Brooklyn, New Hyde Park, Valley Stream, Freeport, Lindenhurst, Huntington Station, Bay Shore, Medford and Riverhead. For more information, call (631) 289-6188 or visit www.gershow.com/.
###
* Photo is attached.
Started in 1964 by Sam Gershowitz, Gershow Recycling began as a two man operation with a tractor and trailer, a boom truck and the first portable car flattener. Now with the second generation carrying on the legacy, Gershow generates over 750 jobs, contributing millions of dollars to the local economy, while helping to preserve Long Island's environment. Gershow Recycling takes aluminum, brass, copper, steel, cast iron, appliances, cars and vehicles. In keeping with its philosophy of "Conserving the Future by Recycling the Past," Gershow Recycling purchases scrap metal that would have otherwise wound up in local landfills, and turns them into high-quality scrap products for recycling. The company produces both ferrous and non-ferrous products.