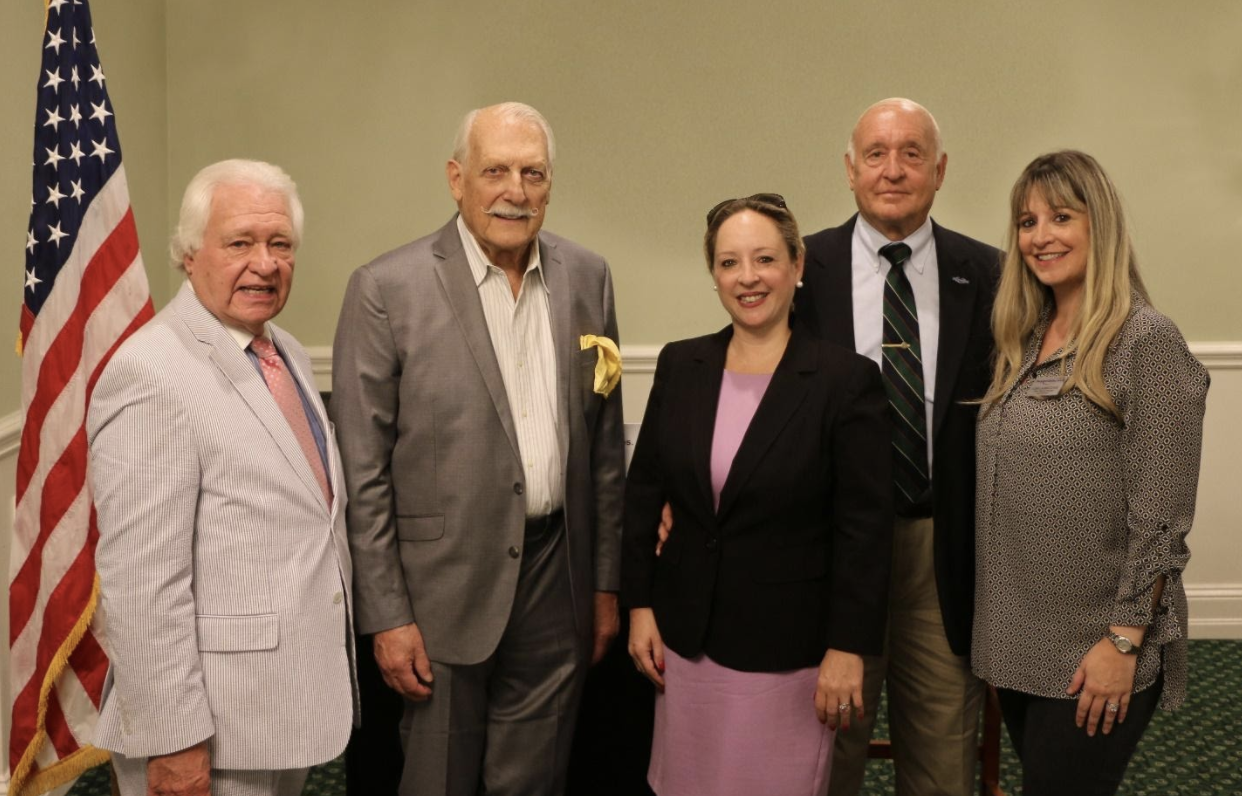 On August 23, Rebecca Sanin, Chief Executive Officer and President, Health & Welfare Council of Long Island, spoke at the LIMBA (Long Island Metro Business Action) meeting on the topic "The Importance of the Census." The meeting was held at Courtyard by Marriott in Ronkonkoma.
According to Ms. Sanin, Suffolk and Nassau are the fourth and fifth hardest-to-count counties in the state, respectively. As a result, there is an underreporting of the number of residents who live on Long Island, which affects the amount of federal aid the region receives and how well-represented New York State is in the federal government. Ms. Sanin indicated that, in New York, underreporting by 0.6% or greater can potentially result in a loss of two Congressional seats.
Ms. Sanin said Census data is critical when receiving federal funding for infrastructure, health and human services and education. Long Island's schools are very important to their respective communities, she said, which is why there needs to be an effort to accurately count children 0-5, a demographic that is historically undercounted. Census data is used for funding Long Island's schools and parents have a vested interest in promoting an accurate count.
Ms. Sanin said parents do not include children up to five years of age on the Census, either because they do not think of their children as residents of the household and/or are afraid of giving out their children's information. Children are also overrepresented as a group living in poverty—a factor that impacts a successful count.
Ms. Sanin spoke about the pervasive distrust of government and climate of fear that immigrant families are facing. She said that everyone should be counted, regardless of immigration status. She emphasized that the Census form does not ask you for your Social Security number, your mother's maiden name or PIN. She explained that Title XIII protects all information shared on the Census and cannot be used for anything else, or shared with any other governmental agency.
The forms will be sent out by April 1st, 2020 and Ms. Sanin asked that they be filled out and returned immediately. "The sooner people who intend to fill out the Census complete it, the better," said Ms. Sanin, who indicated that it would allow communities to focus their outreach and energy on those who may be reluctant to improve the count.
Ms. Sanin has been CEO and President of Health & Welfare Council of Long Island since 2017. Her organization works with hundreds of nonprofits across Long Island to deal with hunger and homelessness, immigration issues and disaster preparedness. In addition, the Health & Welfare Council of Long Island specializes in coalition building, advocacy and policy work.
For more information, or for a list of upcoming events, call (631) 757-1698 or visit www.limba.net.