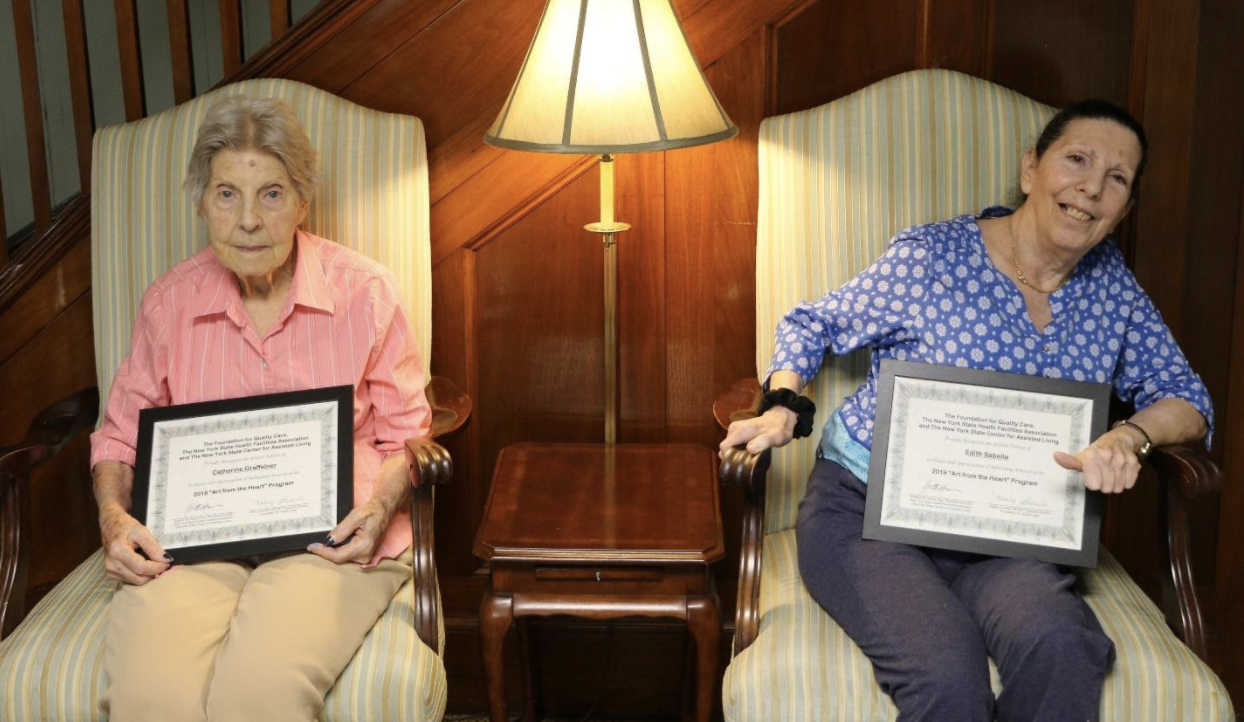 [Patchogue, New York] — Three residents at McPeak's Assisted Living — Catherine Graffelner, Edith Sabella and Caroline Mott — were named finalists in this year's "Art from the Heart" painting contest, which is run by the Foundation for Quality Care.
The residents submitted their artwork in June, and their submissions were reviewed by an independent panel of judges. From there, the panel chose 13 different paintings to be used in the 2020 calendar. A copy of each calendar will be distributed to the artists, their families, New York State Health Facilities Association, Inc./New York State Center for Assisted Living (NYSHFA/NYSCAL) member facilities, state lawmakers, and government officials.
Last year, Patrick Thomas was one of the residents whose artwork was chosen for the 2019 calendar. Fellow resident Dorothy Alloy was runner-up in the contest.
"McPeak's Assisted Living offers residents a variety of activities to let them express their creative side," says James McPeak, Owner of McPeak's Assisted Living. "We're excited to have our residents honored in such a special way."
For more information about McPeak's Assisted Living, call (631) 475-0445 or visit www.mcpeaks.com.