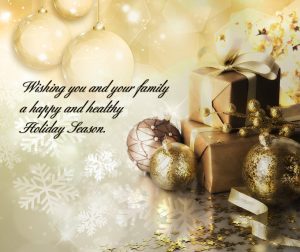 The holiday season is quickly approaching and you are probably wondering how you can sprinkle some holiday flavor into your usual marketing strategy. We've created a list of five great tips to help your business leverage the holidays in your marketing strategy:
1.       Create an electronic and/or a printed holiday postcard
Let your customers and clients know that you care by sending them a holiday card. You can send a holiday-themed e-mail blast or a more traditional printed postcard. If you are running any holiday specials, be sure to include them!
2.       Holiday-themed newsletter/e-newsletter
Make your December newsletter merry! The holidays are a time of giving, so focus on topics such as charity, holiday events and recapping the past year. Is your organization associated with a cause? Does your company host a holiday party or event? Summarize this year's successes or introduce your clients to your future plans. Continue reading "5 holiday marketing tips"