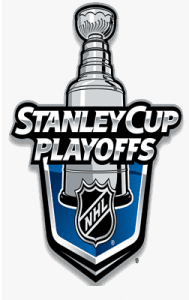 For the first time since winning the Stanley Cup in 1994, the New York Rangers are headed back to the Stanley Cup Finals. The Rangers defeated the Montreal Canadiens in six games to win the Eastern Conference Finals, and now await the winner of the Western Conference Finals between the Chicago Blackhawks and Los Angeles Kings. The Rangers are led by the likes of Vezina Trophy-winning goaltender Henrik Lundqvist and Martin St. Louis, last year's leading point scorer in the NHL. These proven stars, with help from emerging leaders such as Derick Brassard, are close to taking the Rangers to the pinnacle of hockey. This opportunity does not come around often and will gather a large viewing audience in the New York area.
Cablevision is offering advertising spots for Game 2 (Saturday, June 7) and for Game 3 (Monday, June 9) which will be broadcast on NBC Sports Network. Businesses will have the opportunity to run 30-second commercials during these games. The games usually attract a predominantly male audience, ages 18-54 years old.
Prices for a single :30 spot in each game are $153 for the Huntington zone, $165 for the Babylon zone, $231 for the Riverhead zone, $237 for the Brookhaven zone, $501 for the Hauppauge zone, $273 for the North Nassau zone, and $555 for the Nassau zone.
If you are interested in placing an ad in either of these games, or for further details regarding rates and pricing, please contact The Public Relations and Marketing Group at 1-855-PRMG-123 or email info@theprmg.com .