Joe Moshé Honored with Long Island Business News Leadership Award During the Corporate Citizenship — The Business of Giving Ceremony
Long Island Business News presented Joe Moshé, Broker/Owner of Charles Rutenberg Realty, Inc. with its Leadership Award as part of at the publication's second annual Corporate Citizenship — The Business of Giving awards ceremony. The event took place on Thursday, September 10, at the Crest Hollow Country Club, located at 8325 Jericho Turnpike in Woodbury.
The Leadership Award honors business leadership and above-and-beyond corporate social responsibility. Mr. Moshé serves as an industry trailblazer through its progressive business strategies, assimilation to innovative technologies and philanthropic efforts.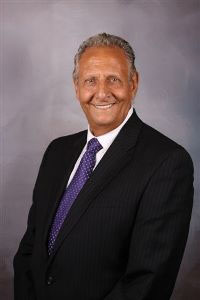 Mr. Moshé is an ardent supporter of the national Pink Tie organization, a nonprofit that raises funds for breast cancer research. He was a premier sponsor of the recent national Pink Tie fundraising event, which attracted 1,800 participants from the industry and raised hundreds of thousands of dollars for the cause.
Charles Rutenberg Agents have taken an active role in providing for families in need on Long Island and the New York metropolitan area. Mr. Moshé encouraged Brokers and Agents to bring non-perishable food items to company meetings in support of rockCANroll, a nonprofit hunger relief organization.
Additionally, Mr. Moshé initiated a toy drive at all Charles Rutenberg Realty offices to benefit the patients at the Steven and Alexander Cohen Children's Medical Center in New Hyde Park. Under his leadership, the Agency took a prominent role in Realtors Against Hunger, a campaign sponsored by the Long Island Board of Realtors.
"I am honored to be a recipient of the Leadership Award," says Mr. Moshé. "I am proud to say I have created an Agency that not only has the most listings and Real Estate transactions among the other independent Real Estate firms but continues in its longstanding practice of giving back to the community."
Corporate Citizenship — The Business of Giving recognizes companies and foundations that make exemplary contributions to the economic and social well-being of employees, businesses and the community, and believe that its community stewardship, through partnerships with nonprofit organizations, strive to meet the critical needs of the community.
Charles Rutenberg Realty is one of the nation's fastest-growing Agencies with approximately 1,000 Agents on Long Island, Queens, Westchester, and the Bronx. For more information, visit www.crrli.com.