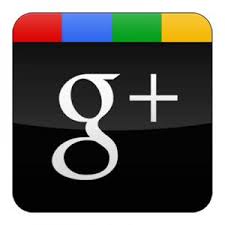 Google+ and your business
Businesses tend to think about Google+ as just another social network, similar to Facebook or Twitter.  While this is basically true, Google+'s influence extends beyond social networking, and ignoring its presence can cause your business to fall behind.
So what exactly makes Google+ so valuable to businesses?
Google+ is guaranteed to have an effect on your search engine ranking
Google+ users receive a bump in Google search engine ranking simply by keeping an active Google+ account, providing fresh content and engaging with other users. A number of studies, such as the one done by Search Metrics*, show a powerful correlation between search rankings and the number of Google +1's (equivalent to Facebook's "Like" button).
Simply put, +1s will create a followed link back to your post, causing organic link building, which is an important part of any SEO strategy. In addition, +1s indicate to Google that your website has been vouched for by a third party, giving you another boost in the search ranking process.
Networking opportunities
Google+ has two great networking features: Communities and Hangouts.
A Google+ Community is a group of businesses and individuals sharing and posting about similar interests.  By joining a community relevant to your industry, you can interact with potential customers and influencers.
Hangouts enable you to create meetings or to provide demonstrations to your prospective customers. Like Skype, this feature allows you to video chat one-on-one or with an unlimited group of users. You can also share your screen with others- thereby making it easier to give presentations via Google+.
Advertising
If you advertise on Google, you now have another reason to get a Google+ account. Google's new ad approach, unveiled in October 2013, will utilize Google+ user photos and comments alongside featured ads. In other words, if you are active on Google+ by engaging with your customers and getting those +1s, your ads can become more credible and attract new customers. Additionally, photos make content more visually appealing, increasing the likelihood of someone clicking your ad.
4 tips on how to maximize your Google+ account
Ready to join the Google+ community? When you are, make sure you get the most out of your account!
Relationship building is key
Being active on Google+ by posting fresh content, joining communities, and getting +1s from users is the best way to engage on Google+. Don't just treat the platform as an outlet for your press clips- genuinely engage in relationships with both your potential customers and other companies.
Link through your website/blog
Make it easy for your readers by including Google+ sharing button on your website, blog, e-newsletters and other social media sites.
Put yourself on the map
If you own a brick and mortar business, make sure you list it on Google maps. This will give your business more credibility and it will also let your customers know where they can find you. Go to Places for Businesses on Google, log-in to your Google account and verify your business location.   After this, you will be able to manage your Google Maps listing via your Google+ page.
Good content
While good SEO will bring people to your site, only great content will bring them back. Post regularly with your customers in mind. Create a specific goal you want to achieve with your Google+ account and stick to it.
If you need help creating or maintaining your Google+ page, please contact our experts at 1-855-PRMG-123 or email info@theprmg.com.