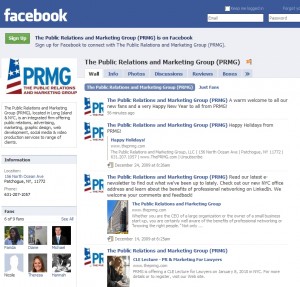 Every business today needs to take its message where its customers are. Facebook, one of the largest social media networks with over 350 million active users, has grown beyond its role in personal networking and emerged as a powerful marketing tool for businesses. Facebook "fan" pages are now an essential branding tool for all organizations, helping businesses or non-profit organizations of all sizes interact and engage directly with customers or the community in a way that's least interruptive.
Facebook pages enable you to create your own unique presence where customers can interact with you and keep in touch with your brand, product or service. By becoming a "fan" of your page, customers can access the latest updates on your "wall," read your latest blog entry or event, and view videos or photos you may post on your profile. They can also participate in discussions and post comments or give feedback on information you may post.
When someone becomes a fan of your page, posts a comment or interacts with your page, their activity is visible to their friends through the "News Feed." The social nature of Facebook gives your page greater exposure, allowing you to attract more fans and draw attention to your company or organization.
Besides these benefits, Facebook pages usually rank high in search engines, helping potential customers find you easily and own more "real estate" in the first few search pages. By sharing links with company-related news or other information on your Web site, you can drive more clicks and better optimize your site for improved search engine results.
How To Get Started
The first step is to set up your profile. If you already have a personal profile, just log in to your account and click on the applications tab on the bottom left. Select "Ads and Pages" and click on "Create a Page."
Select an appropriate business category for your page and enter your company information. List your Web site's URL and links to your blog or Twitter profile, along with other contact information. While creating a profile, think about how you want to project your company to your fans and what keywords you want to include in your profile and business description. Once you set up your page, click on "Publish your page" to make it public.
You can then invite your "friends" on your personal profile to become fans of your business page. If you don't have a personal profile, it is recommended that you set one up first before creating a business page. Having a personal Facebook profile will make it easier to promote your Facebook page among your existing network.
What Should You Post On Your Facebook Page?
Keeping your profile active is important if you want to retain your existing fans and attract new ones. You can post regular updates on new projects your company may be working on, links to the latest company news, press releases or your latest blog post. You can also post events and pictures and start discussions with your fans, inviting their ideas or soliciting their feedback.
Using applications such as Facebook polls, you can gauge what your customers think about a particular product or new service you want to introduce.
How To Attract Fans To Your Facebook Page
To attract fans to your Facebook page, the first step should be to become a fan of your own page. This will ensure that your Facebook friends learn about your page through the News Feed. You can then also invite your own Facebook friends to become fans of the page by using the "Suggest to Friends" feature that shows up below your profile picture on the top left.
To publicize your Facebook page, add links to it on your Web site, e-newsletter and blog. You can even add a clickable Facebook badge or icon to your e-mail signature that points to your Facebook page. If you wish to try paid options, you can use Facebook ads to publicize your fan page to a select target audience based on demographic or geographic criteria or other criteria, such as profession or interests.
Visit PRMG's Facebook page and become a fan to stay connected with us.