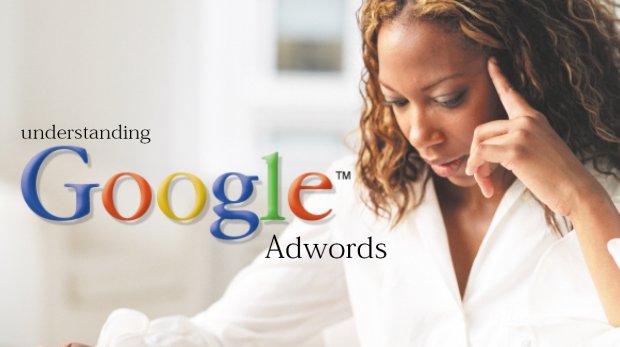 Follow These 5 Steps to Your AdWords Success
Google AdWords is one of the most effective, simple and budget-friendly forms of Web advertising available today. Taking advantage of Google AdWords can really help you make the most of your business' advertising efforts. This form of pay-per-click (PPC) advertising targets users based on their location and your selected keywords, as well as other factors. These advertisements are so effective because Google AdWords allows you to reach people who are already looking for your products and services. Your ad will appear in the "sponsored links" section above the main search results or on the right side of the screen when someone searches on Google using one of your selected keywords. Users can then click on your ad to either make a purchase or learn more about you. In addition to text ads, you can also run display and click-to-play (CTP) video ads. Incorporating Google AdWords into your advertising strategy can drive more traffic to your website, maximize the effectiveness and reach of your advertisements and subsequently generate more leads. This article will help you get started with Google AdWords, choose the right keywords, determine your budget, create powerful advertisements and measure your performance.
1. Get Started — Once you are familiar with how Google AdWords works, choose a username and create your own AdWords account. Once your account is verified and active, you are free to begin. However, always set aside plenty of time for planning before starting any advertising campaign. It is crucial to determine who your target audience is before you create any ads. This is so important because on Google AdWords, you can target users by their location and related keywords. Using the Google Display Network on Google AdWords, you can reach users all over the Web and choose from text, image and video formats to communicate your message to highly targeted audiences. Once you create an ad, it is targeted automatically based on the themes in your keyword list or location you choose. Your ads can also be targeted manually, matching the specific placements you select, or based on the specific audiences you want to reach. For example, if your business is a restaurant and you are targeting people searching for food in a particular city, use regional targeting.
2. Choose the Right Keywords — Choosing the right keywords is essential to any Web advertising success. Before you create your ads, it is important to determine which words or phrases are most related to your business. It is essential that your keywords are relevant, high-quality and not overly general. They must directly relate to the theme of your advertisement and the page you are directing your potential customers to. A tip is to use phrases that are two or three words long. Selecting the right keywords will improve the performance of your ads and ensure that you are reaching the people who would be most interested in what your business has to offer.
3. Determine Your Budget— On Google AdWords, the amount you pay for advertising is entirely up to you. One of the main reasons why Google AdWords is so popular is because you are put in complete control of your spending. You can set a maximum cost-per-click (CPC) and decide on a daily budget. For example, you can set a daily budget of $10 or decide on a maximum cost of $15 cents for each click on your ad. This cost flexibility makes AdWords perfect for those on a budget. Which keywords you choose can also have an impact on how much you will pay. Each of your desired keywords can have a bid amount specifying the maximum amount you are willing to pay each time someone clicks on your ad. If your main keywords have high competition, you will pay more because the highest bid for a keyword gets the first place. However, especially for those who are just starting out with Google AdWords, we recommend using automatic bidding. With automatic bidding, you can set a 30-day budget and not have to worry about specifying individual bids for ad groups, keywords and ad placements. Google AdWords will set your bids for you with the goal of bringing you the most clicks possible within your budget.
4. Create Powerful Ads — If you are using text-based ads on Google AdWords, the content of your advertisement is the most important factor in reaching potential customers. The more powerful and compelling an advertisement is, the more likely people will be to click on it. Each ad is comprised of a headline, two lines of text, a display URL and a destination URL. Your headline will act as a link to your website and it should relate directly to your chosen keywords. The following text should convey the most important information about your product, service or organization. Since space is limited, it is essential for your message to be compelling, concise and descriptive. You can also help potential customers or clients find you by including your business address with textual ads. The display URL, which appears in green, will display the website that you are promoting and the destination URL is not visible because it is the exact page within your website where users are being directed.
However, text-based advertisements are not the only options available to you on Google AdWords. Using the Display Network, you can choose from text ads, image ads and video ads. Click-to-play (CTP) video ads provide a rich and engaging experience for users using visuals to enhance your advertising message. You can also choose to create image ads, which combine graphics and proven AdWords targeting technology. Before you create video or image ads, your campaign must be set to show ads on the Display Network.
5. Measure Your Performance — Periodically measuring your progress is important because once you know when and where your advertisement is most effective, you can adjust your targeting and bidding strategy. On Google AdWords, you can set up performance metrics in the "Campaigns" tab within your AdWords account. Here, you can see keyword metrics and view-through conversion reports that provide insight into the effectiveness of your ads on the Google Display Network. You can also use the Placement Performance Report to optimize your ad placements and improve the performance of your ads that have appeared on sites within the Display Network. This tool allows you to target more aggressively on Google as well as other well-performing search partners such AOL, CompuServe and Netscape. If necessary, adjust your ads, keywords and ad placement until you are satisfied with your results.
As always, if you would like further information or help with creating a Google AdWords campaign for your organization, please contact The Public Relations and Marketing Group at (631) 207-1057 or johnzaher@theprmg.com.