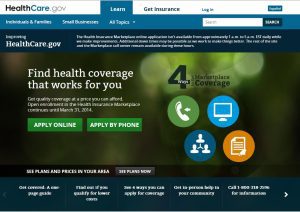 What were the problems with the Healthcare.gov launches?
By now, everyone is familiar with the problem-ridden launch of the various Obamacare/healthcare.gov websites.  So what happened?  And why was the launch so problematic?  The Obamacare website launch problems boil down to the following:
Data center shutdown-  The online insurance marketplaces lost connection to its datacenter and officials are unsure how long it will take to fix the problem.  Data centers are vital to the functionality of  a site.  Without a reliable connection and secure hosting, many applications could fall through the cracks.
Frequent crashes– Crashes have been the most visible sign of the websites' failures. When individuals visit healthcare.gov, or a related site, they are redirected to a page not found screen, a request to wait, or requests time out.  These errors both discourage users and can harm your relationship with your users. Continue reading "Don't Let Your Website Bomb Like the Obamacare Healthcare.gov"