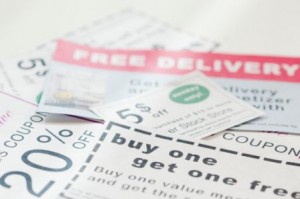 The growth of the Internet has made it both tougher and easier to reach your potential clients. While it has increased competition by leveling the playing field, it has also provided a channel for marketing your services on a low-cost budget and reach many more people than was possible earlier.
As these new marketing techniques proliferate, it is no longer enough for corporations or organizations to rely only on referrals or word-of-mouth publicity to earn new business. At The Public Relations and Marketing Group, we recommend that clients tap into a mix of both traditional and new marketing methods to promote themselves and their business.
This article outlines PRMG's top 10 PR and marketing techniques that will help both businesses and non-profit organizations build their brand, demonstrate their expertise and attract many more clients or a community of supporters.
1. Media Availabilities
Is there an important issue (relating to your area of business) in the news you can comment on? Do you have an opinion on a prominent public policy issue that may affect your business? Making yourself available to speak to the media is an excellent strategy that will not only help you display your leadership and expertise, but also help you build professional credibility. Once you establish yourself as a reliable, useful source, the media will want to write about you. A great way to attract media attention is to ensure that your press release has a strong news angle and targets the right publications and beat reporters. Pitching a local angle in your press release will help to secure coverage in local media outlets.
2. Monthly Columns
Writing monthly columns for your local merchant chamber or trade association's newsletter or for a mainstream publication will help increase your visibility and establish your reputation in your area of business and can often serve as the backbone of your marketing strategy.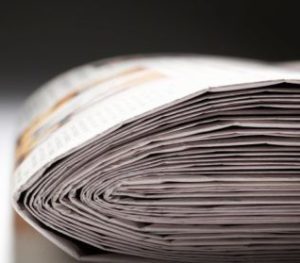 In particular, advice columns can be highly effective in attracting potential clients and may be well worth the time spent in answering queries and giving out advice for free. If getting your article published in mainstream publications is difficult, you can submit them to popular article directories such as ArticleBase and EzineArticles.
3. Seminars/Lectures/Networking Events
Speaking at seminars and offering lectures or workshops will also help you expand your professional network, increase your visibility and build your personal brand. Attending professional or business networking events will help you connect with prospects. Despite the growth of social networking and virtual communication, building relationships through face-to-face networking is one traditional marketing technique that will never go out of style.
4. Traditional Advertising
Among traditional advertising tools, you could also consider advertising in daily newspapers and specialty publications but in general, print advertising has been providing diminishing returns. Through television advertising, especially cable television, you can target niche markets or demographics with special programming. This offers you the advantage of reaching a larger audience at a lower production cost and is increasingly becoming an attractive option for smaller, local businesses. In the long run, nothing beats television advertising in establishing a brand that people will remember.
5. Online Advertising
With an increase in the amount of time people spend surfing the Web, online advertising offers great opportunities for reaching your target audience. Google AdWords, a pay-per-click advertising program, allows you to target your ad based on keywords people type in the Google search engine. You pay Google a certain cost per click whenever people click on your ad and visit your Web site – and not how often your ad is shown. Pay-per-click ads are easy to create and allow you to reach an audience that is looking for information on the services you provide. 
You can also buy pay-per-click ads on Facebook or LinkedIn, targeting your ad based on demographic criteria such as age, gender, education, profession, geographic area and other select keywords (such as your audience's interests).
6. Web Marketing
Since your Web site is often one of the first impressions people will get of your business or organization, it's important to plan carefully for your site's design and content, keeping in mind your target audience and the message you want to communicate. While most organizations and even small businesses now have Web sites, many ignore the importance of using search engine optimization (SEO) to ensure that their site is easily found when people look for them online. Using on-page and off-page SEO techniques, you can improve the volume or quality of traffic to your Web site from search engines; the higher a site ranks in search results, the more traffic it usually receives from search engines.
7. Social Media Marketing
Before the growth of social media, most businesses needed to either buy expensive advertising or receive media coverage to attract the attention of their customers. Using social media tools like blogs, Facebook, Twitter and LinkedIn, you can easily network and connect directly with potential clients and deliver information about your services. Social media can also be useful for driving people back to your Web site by posting your latest events, company news or even informative articles on issues that may serve as a useful resource for your target audience. Think of social media as a tool for two-way communication with your potential clients and for displaying your professional expertise.
8. Newsletters
Newsletters – whether printed or sent through email in an HTML format – can be useful for delivering relevant information to your target audience and keeping them updated on your organization's services or recent events. E-newsletters are especially helpful for generating leads through e-mail programs such as Streamsend and Constant Contact. Using these programs, you can identify and track recipients who click on your e-newsletter. To convert these leads into prospects, you can then follow up with them by sending a brochure and making a follow-up phone call about your services.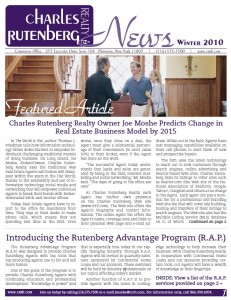 9. Booklets
Creating a printed booklet or an e-book with informative articles or whitepapers on relevant issues that may be of interest and of use to your target audience is a great way to start engaging with your prospects and create an image of being a leader in your field. E-books can be easily sent in a PDF through e-mail or social media channels or they can be printed and distributed to your current clients and prospects or the media. You can also make them available for download on your Web site through a contact form that your prospects can fill. This will allow you to follow up with them and keep them informed about your services.
10. Direct Mail and D-Cards
Direct mail can be quite effective for localized businesses, especially if you purchase highly targeted mailing lists. If you are targeting a specific demographic profile in a particular geographic area, consider direct mail.
Another recommended option for direct mail is to use detached address cards or D-cards with your advertisement printed at the back. D-cards can be distributed through weekly publications in your local area at a very low cost of less than five cents each. If you want to saturate a zip code, and are not concerned that all residents will receive your mailer, you can use D-cards.