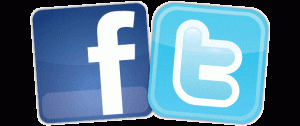 5 Simple Steps to Keeping Track of Your Business' Facebook and Twitter Progress
By now, most businesses have realized the importance of using the social media giants Facebook and Twitter to better market themselves and connect with their audiences. However, even if your business is actively using these social networks, you may not be getting the most out of your efforts. To truly measure ROI and effectiveness of your social media marketing, it's essential for businesses to implement a monitoring program. By keeping track of your progress, it will be easier to see what is working for your business in regards to social media, and what needs to be changed.
This article will explain the basics of monitoring key metrics of Facebook fan pages and Twitter profiles.
1. Know What to Look For — Monitoring several social media channels can be time-consuming, especially when you don't know what you're looking for. It's important to keep the following questions in mind when analyzing social media metrics and data:
What are people saying about my business, brand or products on social media? Look out for both positive and negative comments and respond to each accordingly.

How many users are seeing my social media content? To determine your organization's reach on social media sites, it's important to keep track of how many fans, followers or connections you have.

How effective is my social media content? Out of your follower base, how many of these people are really engaging with your content? Keep track of how often users are interacting with your posts and how many users are repeatedly communicating with your page.

How is the activity level on my profiles? To promote interaction, always encourage your fans and followers to share their opinions, answer questions and discuss topics and ideas. As comments come in, it's important to respond to both positive and negative replies in a timely and professional manner.
2. Use "Insights" to Monitor Your Facebook Fan Page — While it's important to keep track of how many Facebook fans your business has, this isn't where your monitoring should end. Analyzing the "View Insights" tab on your Facebook fan page is an essential tool to measuring your business' success on Facebook. This tool will provide you with information on new likes, lifetime likes, monthly active users, post views, post feedback, weekly total reach and more. The newest metric, "People Talking About This," represents all user-initiated activity related to your page. This counts unique wall posts, comments, likes, shares, check-ins, etc. It's important to analyze this metric over time to be able to judge the effectiveness and reach of your business page.
3. Use HootSuite's Social Analytics — HootSuite is a popular program that allows you to monitor keywords, manage multiple social media profiles and analyze custom analytics such as follower/fan growth, brand sentiment and more. With HootSuite's Social Analytics feature, you can track Twitter brand mentions, measure your follower growth on Twitter, examine Facebook "likes" and demographics and more. While HootSuite is a free program, there is a paid premium service for users who need to manage more than five social media profiles, or need more detailed analytics reports.
4. Use Social Mention to Measure Progress — The program Social Mention offers valuable influence-tracking features for your business. It allows you to easily track and measure what people are saying about your company, products or any other topic in real time. Social Mention also measures the following essential social media metrics:
Strength — Strength is the likelihood that your brand is being discussed in social media networks.

Sentiment — Your sentiment is the ratio of positive social media mentions to those that are negative.

Passion — Passion refers to the likelihood that individuals who are talking about your brand or product will continue to do so.

Reach — Reach refers to your business' range of influence or the number of unique authors referencing your brand, divided by the total number of mentions.
Users are able to monitor their growth in these areas through daily social media alerts and Social Mention's search and analysis service.
5. Keep Track of Your Progress — To determine the long-term effectiveness of your business' social media marketing, it's essential to measure your progress along the way. We recommend having a neat, organized spreadsheet to update key metrics such as your number of Facebook likes, followers-to-following ratio on Twitter, number of comments and interactions and other key statistics available to you on Facebook Insights, HootSuite and Social Mention.
For more information about how to monitor Facebook and Twitter, please contact The Public Relations and Marketing Group at (631) 207-1057 or johnzaher@theprmg.com. You can also visit our blog for more valuable articles, advertising spotlights and more.