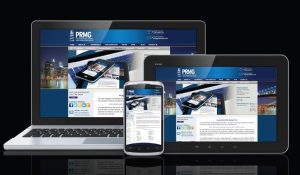 The internet is now the main way for businesses to gain exposure. It's an easy and fast way to get found, communicate with clients and bring in new business. This is your first impression- make it count!
When developing or maintaining a website, there are quite a few factors to consider since websites can easily help or harm a brand. What should the site include? How can I maximize the return on my investment? These are all questions that can be answered by considering a few important factors that you must consider to gain traffic and build your reputation.
Domain Name
The domain name is the primary way to brand your site (apart from your logo/design). This is what will be typed in the search bar to locate your site. Using a .com domain is be best because of its popularity — many individuals believe that .net sites are less reputable. Use .org for organizations and nonprofits only.
You want your web address to be simple, but including a keyword can help SEO (ex. www.longislanddivorcelawyer.com). Something long and difficult to remember may result in loss of visitors to your site.  We recommend using your company's name or a keyword-based description.
Professional Website
When searching the internet the average time someone spends by a webpage is less than a minute. Your goal is to beat this limit. The only way to do so is having a professional website that quickly offers visitors valuable information.
You want your website to quickly answer the who, what, when, where and why about your company. Have all of this information and/or links to this information available on every page. Don't let your site look old and outdated. The things that keep visitors returning are simple: good information, pictures, maintenance and structure. Let your site do the directing!
About Page
An About Page is a page that gives a good brief description of what and who you are. You can include the history of the company, how it started and what the goals, purposes and missions of the company are.
Ideally it should be short and brief. You want the reader to be able to skim the description , attracting them to stay and continue searching and interacting on your site.
Easily Navigable Site
Easy navigation throughout a website is a must. Users won't spend more than 30 seconds searching through a web page.  If users you can't find what you're looking for, chances are they'll exit your site and navigate to one of your competitors.
Your menu bar should be clear and descriptive, have a font and color that make it easy to locate. Menu bars tend to be where people look for important information so all of your important pages should be accessible via your site's menu.
FAQ / Contact
Nothing is more frustrating than not getting answers. A FAQ / Contact Page is a must when it comes to key things to include on your website.  A link to FAQs, a Contact Page or a contact form must appear in your site's menu bar.
Include a general email address (usually info@yourdomain.com) for younger visitors and a phone number for older visitors.
Keywords
Keywords are an excellent way for your page to attract and gain more visitors. These are words that potential clients type in search engine's to find websites that would best fit their quest to finding what they need.
For example someone searching for a lawyer might type in "Suffolk Criminal Lawyer", if these words are present in your site your page will be closer to the top of the results. That's a jumpstart you will already have on competitors.
Social Media
In the past few years the number of corporate social media pages has grown exponentially. There is nothing quicker than the spread of word via internet. Add links to social media pages on your website.
Social media is a good and inexpensive way to market yourself, maintain good customer satisfaction and to connect with potential clients. Another advantage of social media is SEO. Social media has well over 1 billion users, and a social media presence can help bring more visitors/links to your website. Some of the capabilities that the social media presents are the sharing of news / and or blog pages, special offers and deals that are going on and information regarding your business that could capture the eyes of potential clients. You can create posts on your page to direct people to visit your site.
Blog and/or news page
A blog or news page is a great way to talk about what you have done in the past.  It can highlight your successes and convert potential clients into current clients.  A subscribe feature is a great way to expand your email marketing list and have your blog directly emailed to potential and existing clients.  Do not hesitate to hire a marketing team to assist you in constructing these posts as this can really help spruce up your rankings.  A bonus: frequent blog updates improve your SEO!
WORD OF ADVICE: Social media is very blog-friendly, where you can share posts via your network and have it go viral.
Relevant External Links
Networking, networking, networking… External links are a great way to help your search engine ranking. It works both ways though.  Link to sites related to your business, but not competitors.  By, building these relationships with related companies/industries you can help get more traffic to your site.
WORD OF ADVICE: Be careful who you link to.  Sites with a bad reputation (spam sites and sites that are easily hacked) can damage your ranking more than they help.
Mobile Ready
A majority of people these days have smartphones and tablets. People are increasingly using cell phones to search rather than using laptops or desktops.  Make sure your site is optimized for mobile viewers. Remember that mobile screens are usually much smaller than a regular computer screen.  Sometimes it is beneficial to create separate mobile sites rather than optimizing a current site.  For example a restaurant that has a mobile site might highlight their menu and contact information and downplay the rest of their site.
Web design is critical to the future success of any business.  If your business needs help designing or updating a website, please contact info@theprmg.com  or 1-855-PRMG-123.