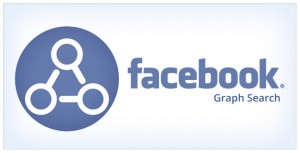 Recently, Facebook introduced Graph Search, a new feature that combines characteristics of a search engine with an individual's social network for personalized search results. With dual emphasis on online searching and social networking, Facebook Graph Search presents an opportunity for businesses to improve their social media strategies and better understand consumers, while increasing visibility and attracting new customers.
Finding Your Customers
Unlike a regular search engine, Facebook Graph Search allows businesses valuable insights into their consumer bases' demographic information and finds general patterns in consumer behavior. It offers criteria to narrow down results from its one billion users to the specific audience your business will target. For instance, an auto dealership can search specifically for "People in New York who like SUVs," or an Italian restaurant can search for "People in Connecticut who like pizza." The results can also reveal characteristics about a customer base (Do more women than men like to drive SUVs? Do most people who like pizza also like Pepsi?), which your company can use to tailor services and marketing strategies to a target market.
Furthermore, if your business's page has many comment and likes, you can search within your own network to find which consumers have been most actively engaged with your product/services through social media. Such information can help your business determine how to best engage existing and potential customers through Facebook.
Let Your Customers Find You
Graph Search also enables potential customers learn more about you. When a business appears in Graph Search, the search entry offers a paragraph of information, which includes the user's friends who "liked" the business. This feature increases awareness of your organization and can help you build trust with prospective consumers by leveraging their friends as professional references.
Most importantly, Graph Search provides word-of-mouth marketing, augmenting Facebook's importance as a marketing tool. If a consumer is searching for a restaurant in New York City, he could type a general search into Google and find 588,000,000 results. But with Graph Search, he can use Facebook to search for "Restaurants in New York City my friends like" and receive a personalized list based on Facebook pages for restaurants that his friends have "liked." By increasing the search rankings and visibility of your company, Graph Search increases the value of each "like" your company receives.
In mid-April, Facebook began testing ads in the results for Graph Search, and currently, only a limited number of companies have been given the opportunity to advertise with Sponsored Results ads. We expect Facebook will soon expand to allow more companies to advertise and shortly thereafter will introduce targeted ads related to specific search queries (similar to how Google Ads works).
By combining the convenience of a Google Search with the trust friends' recommendations, Graph Search has the potential to become a strong marketing tool for any business. To maximize the potential of Graph Search, you may need to rethink your current Facebook strategy (or create one).  We recommend that you post new content often, have more conversations with your followers, and use the Search Results to better understand the effectiveness of your current strategies. Adapt your marketing strategies and products/services to entice your target customers, by utilizing the data that Facebook is now making available.
For help optimizing your current social media strategy, reach out to us on Facebook, Twitter, Google+ and LinkedIn— or contact info@theprmg.com to discuss setting up social media pages and creating an effective social media strategy that is tailored to your business.