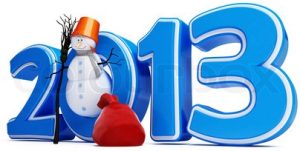 The holidays are right around the corner and will be here before we know it! Once again, Cablevision is offering special advertising packages for the upcoming holiday season. The packages feature a 15-second holiday greeting and can be customized to include your business' logo, name, and contact information. These short holiday spots can help your business connect with local viewers to build goodwill and increase brand recognition.
Businesses looking to reach the widest audience should consider airing the greetings island-wide on News 12. Spots on News 12 between 9 a.m. and midnight will cost $30 per spot for the Thanksgiving and holiday greetings. For businesses that are looking to target a specific audience, packages can also be customized by zone and by network. The greetings can be placed on channels such as ABC Family, HGTV, and Travel. Prices will vary based on the network and zone, but may start as low as $5 per spot.
For an example of the commercial, click play on the video above. The Thanksgiving greetings will run between November 11 and November 28, and the holiday greeting will run between November 29 and December 29.
If you are interested in placing an advertisement or for more information, please contact Kerri Wright at 1-855-PRMG-123 or at info@theprmg.com.