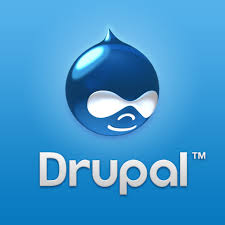 A strong web presence is absolutely essential to maintain and grow a business, and the availability of in-office web designers has not yet caught up with demand. This disparity has created the need for an easy-to-use Content Management System (CMS) that allows businesses to manage their own websites without the aid of an on-staff web designer.
Most notably, the CMS Drupal allows web designers to combine the visual appeal of a complex, programmed site with the ease and functionality of managing an email account.  Drupal allows users to publish written and visual content without any knowledge of coding— it works on the premise that if you can use a web browser and Microsoft Word, you can edit your own website!
In addition, Drupal is search engine friendly. Sites created with Drupal can be easily configured for Search Engine Optimization (SEO), which will provide tools to help the site appear on the first few pages of a Google search relevant to the site's topic. A website coded with Drupal can also include a blog and links to social media— two crucial areas for SEO. These tools, when properly managed and frequently updated, can drastically increase a business's online presence and help make it more competitive in its field.
However, if companies do not frequently update web content, it can be difficult for them to stay relevant in their field and on top of search results.  Many companies struggle with frequent web updates because they lack staff with the proper know-how.
With Drupal, any administrators of the site can log in to their account to upload new stories, pictures, and videos at any time and as often as they wish.  It's essentially the same steps that you would take to attach a picture to an email or copy a story from one Word document to another.  Websites coded with Drupal have pre-arranged layouts— meaning that once you know what content you want to update, you don't have to use html to make it look nice (it adopts the look of the template that you choose). By separating the programming code and design template from functionality, Drupal gives users more control over their own website while making it more difficult for them to "mess things up."
Today's technological advancements mean that you don't need to be a web design expert or tech wiz to have an efficient and effective website. Many well-known websites, including The Economist, The Onion, and the White House, use Drupal for their web design and development with great success. With its simple functionality and numerous options for add-ons and editing, Drupal is flexible and can grow along with your company.
If your company is ready for a new website with Drupal, contact Aimee Dineiro at 1-855-PRMG-123 or info@theprmg.com  to discuss your options for website construction and maintenance.