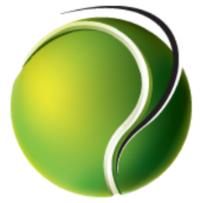 On August 25th, the most prestigious tennis tournament held on American soil will begin play. The US Open, held annually in Queens at the Billie Jean King National Tennis Center, is the final tournament of the four major tournaments that together make up the Grand Slam. The best and brightest names in tennis will compete over the two-week tournament, which will feature five event championships: Men's and Women's Singles, Men's and Women's Doubles, and Mixed Doubles. Among the the notable players expected to compete in the Men's events are Roger Federer, Rafael Nadal, and Novak Djokovic. Big names in the Women's events include Serena Williams, Maria Sharapova, and Li Na.
The US Open presents a unique advertising opportunity to businesses in the New York area. The proximity of such a landmark event creates a substantial buzz in the local community, which results in large viewership on television. Tennis audiences have a higher average income than viewers of many other sports. This means that many viewers of the US Open may have different tastes and interests than viewers of the more "blue collar" sports. The two-week period of the Open is one of the rare occasions when tennis takes center stage in the national sporting community, meaning there is no better time to reach this market.
Cablevision has put together an advertising package for the US Open that will consist of 43 in-game commercials and 100 cross-channel promotional spots. A business' :30 spot will be used for their 43 in-game commercials, broadcast on ESPN and ESPN2. For the 100 cross-channel promotional spots, the business will be named as a local sponsor of the US Open, and these spots can be tagged with a 10-second branding message. Twenty spots will be broadcast on each of the following networks: News 12, CNN, History, Lifetime and Travel Channel.
Prices are $2,335 for the Babylon and Huntington zones, $2,665 for the Riverhead zone, $2,845 for the Brookhaven zone, $6,025 for the Hauppauge zone, $3,825 for the North Nassau zone, and $6,635 for the South Nassau zone.
Businesses that reserve a package before July 31st will be given 60 additional bonus spots. The bonus spots are :30 spots which will run on ESPNews, ESPN Classic, ESPNU and NBCS (15 on each network) between August 4th and August 17th. Act fast to get in on this exclusive deal.
There are also limited spots available through Time Warner which can be purchased on a game-by-game basis. Prices vary depending on during which round the game is being played (first round, quarterfinals, etc.).
If you are interested in placing an advertisement, or for more information regarding rates or package details, please contact The Public Relations and Marketing Group at 1-855-PRMG-123 or email:  info@theprmg.com.