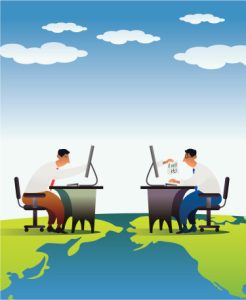 By now, most bloggers are familiar with the phrase "content is king," and while there really is no substitute for good content, many bloggers are simply not getting the audience their content merits.  A lack of knowledge of search engine optimization (SEO) techniques is the main reason for low readership on well-written and frequently updated blogs. But even those who are not tech-savvy can optimize their blogs by improving the quality, images, tags and links (assuming you are using a user friendly website such as WordPress, Drupal or CMS).
Quality
When writing your blog posts, think quality over quantity. Although bloggers would ideally produce at least one blog post a week, a focus on the quality of your posts will benefit you more than the number of posts you are producing. For example, if you write five lackluster posts in a month, you will probably see less traffic than if you wrote three well-thought-out and informative posts. This is because the post's content is failing to convince readers to share the posts or use your company's services. The more informative and useful your content's information is, the more likely your blog will be to keep its readers coming back. No matter what the topic is that you're writing about, the primary objective should always be to write a useful, informative and timely post.
Keywords and Tags
Including keywords is a way to help optimize a website for search engine users. These keywords are usually embedded in your content and throughout the post to help users find your blog. However, it is even more crucial that your focus keywords are included in the title of the blog. Focus keywords and are the main topics or ideas of your post. For example, if your blog is about a home renovation using products from your hardware store, your title may include words such as "remodel", "renovation", "paint", etc.  The title should be a maximum of 70 characters because that's all search engines allow to be displayed. You should also include them in the meta description.
Meta descriptions provide concise explanations of the contents of a Web page, so you should stick to less than 155 characters. Meta tags are a great way for you to provide relevant and keyword-specific information about your site. They generally appear with the title when people share posts on social media and in search results.
Images
Images can make a site more visually appealing to viewers. At the very least, an appropriate image for your blog would be your business' logo. In addition, each individual blog post should contain its own image, as most people grasp concepts better with images. Your images should be relevant to your content and be as unique as possible to your posts and business. When including an image. make sure you provide an alt (alternative) text and an image title. Alt text is needed when a user has chosen not to download images in their browser or if the image has an error loading on your website. An image title is what displays when you scroll over the image on the page.  You may also choose to add a caption to your images detailing the picture and helping to relate to the content of the blog.
Links
There are many different types of links that may help optimize your blog. Permalinks, for example, are URLs that point to a specific blog or forum entry after it has passed from the front page to the archives (usually blogs display between 5 and 10 of the most recent posts). These links remain unchanged and is most commonly used for connecting your blog from an outside source, for example, through email or social media.
Because the links remain unchanged, they will play a large part in getting exposure to your blog. An internal link is another link which will help get your blog out there. These links point to another page on the same website, for example, a list of links to other blogs you have written about the same category of content. You should also consider including links to your blog on your website (if it is not already a part of your website), social media profiles and emails you may send out. These additional backlinks are easily available to your audience and will bring your business' pages full circle by increasing your searchability.
For more information on blogging, read our articles "5 Blogging Mistakes and How to Fix Them" and "What You Need to Know About SEO." If you are interested in increasing the number of visitors to your blog, or need help getting started in creating a blog, contact The Public Relations and Marketing Group at 855-PRMG-123 or email us at info@theprmg.com.