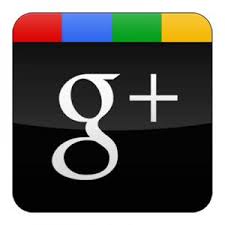 With over 343 million users, Google+ is rapidly changing the landscape of social media, web searching and search engine optimization (SEO). As Google continues to dominate the search engine market, Google+ profiles personalize search results through authorship and social searching techniques. By understanding how Google+ affects web searching through tools such as rel= "author" and Search plus Your World, you can use Google+ to become a leader in your industry and maximize your website's potential.
Authorship: Rel="author"
Web searchers use Google to find credible online sources. As a result, Google has emphasized authorship and given higher rankings to web authors with frequently updated, original content. With the rel="author" tag, you can claim authorship of your content and build your own credibility by linking your Google+ profile to your website or blog posts in Google search results. If your website is properly tagged with rel="author," your name and Google+ profile picture will appear next to your website listing when it appears in Google's search results. Through this, you put a name and a face to your website or blog posts, while also catching the attention of Google searchers. By clicking on your name or your picture, the user will be directed to your Google+ profile and have the option to "follow" you. Most importantly, rel="author" establishes your credibility and if searchers have visited your website before or liked a post you have written, they are more likely to visit your site or blog again when they see your profile picture and name pop up next to the search entry. Depending on whether you are writing for your own blog, as part of a guest blog, or under a larger group, the ways in which to implement this authorship tag will differ.
Social Searching: Search plus Your World
Search plus Your World is a form of social searching that gives personalized results, based on the circles and contacts in your Google+ profile. Social searching incentivizes both businesses and individuals to remain active on Google+ and make as many connections as possible to maximize the possibility of placement in search results. For example, if you own an ice cream shop and are connected to Joe on Google+, then it is highly likely that your shop will appear in Joe's Google search results for "ice cream shop." Likewise, if your best friend, with whom you are connected on Google+, just posted pictures from her vacation to London on her profile, you may find her pictures popping up on Google if you do an image search for Big Ben or Buckingham Palace. Social searching levels the playing field of search engine optimization and places more emphasis on personal relationships than domain authority or other SEO techniques, so it is necessary to engage with followers on Google+ and continually develop new relationships to stay relevant. As of now, the Search plus Your World feature is strictly limited to Google+, and contacts from other social networks like Twitter and Facebook will not appear in the search results.
We predict that Google's attempt to integrate social media with web searching will have an enormous impact on SEO and basic web searching. As Google continues to alter search algorithms to include social and personal features, it will focus on relationships through social media and increase the chances of appearing in search results without using other SEO strategies. Google may also tap into other social networks like Twitter and Facebook to develop even more personalized results. Overall, we recommend that you use Google+ to develop your online brand and credibility through authorship tags and forge new relationships through social searching to increase traffic to your website and blog posts.
If you have any questions or are interested in developing your social media and search engine optimization strategy, contact 1-855-PRMG-123 or info@theprmg.com.