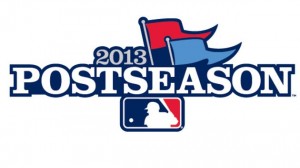 Fall is officially here and with fall comes Major League Baseball playoffs! The 2013 playoffs will feature eight teams and four rounds of play leading up to the World Series. The playoffs will start on Tuesday, October 1 with the National League and American League wild card games, and run through Saturday, October 19 for the final game of the National League Championship Series.
Cablevision has put together a special advertising package for the playoff series. All games will air on TBS and the American League wild card game could feature the New York Yankees! In the case that the Yankees do not make the playoffs, advertising during these games can still give your business exposure. Past ratings have shown that New York baseball fans will continue to watch many of the postseason games despite the fact that no New York teams are involved. The wild card games are single-elimination games, while the division games are a best-of-five series and the National League Championship is a best-of-seven series. In the case of a shortened series, you will only be billed for the games played.
Prices for the MLB postseason packages start around $8,050 per zone and include a total of 79 spots. Cablevision is also offering an added value opportunity: with the purchase of this playoff package, you will receive fifty 9 a.m. – midnight bonus spots. These bonus spots will air on MLB Network, YES, Fox Sports 1, NBC Sports, and SNY.
Space is limited. If you are interested in placing an advertisement or for more information, please contact 1-855-PRMG-123 or at info@theprmg.com.