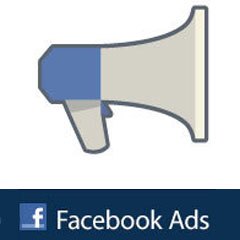 Facebook has numerous features to its advertising to make it even easier to attract potential customers. The most popular advertisement Facebook offers, the local awareness advertisement, was created by Facebook to help local businesses target people within a given radius as small as one mile. This is designed to increase the number of local visitors to your location, ultimately generating more business and to present new business opportunities.
Facebook ads allow you to determine a dollar amount let's say $100 for your advertisement's designated lifetime. In the past, the ad was displayed to people who were demographically inclined to your business, but who may have been a little too far geographically to make any call to action. Now, that same $100 you would've previously spent is used more wisely by being displayed to demographically interested people in a smaller geographical area. By confining the appearance of your ad to a specified range, you can guarantee more views and more traffic to your location.
Facebook gives you the option to pay either CPM (cost per mille) or CPC (cost per click) and prompts you to enter a dollar amount you would like to spend over the advertisement's lifetime. By determining an amount, you are able to ensure you have control over your budgetary needs and how frequently your advertisement will be seen by viewers. Next, you are prompted to select a radius and then Facebook will display the approximate amount of viewers who will receive your ad. The larger your radius, the more opportunity for new business. However, you want to be sure you don't make the radius too large, where potential targets will not act on your advertisement.
As an added bonus, Facebook now offers a "Get Directions" button on your advertisement that will offer detailed directions from the viewer's exact location to your business' front door. This creates ease and simplicity for those who are interested in locating your business and will likely enhance the amount of guest traffic.
If you are interested in running a Facebook advertisement, please contact Dan Snyder at The PRMG by phone at (631) 207-1057 ext.112 or by email at Dan@theprmg.com.